PeerTube
take back the control of your videos
05.12.23
overview
category
federated network
protocols
population
~ 304 916
accounts
active users
~ 67 707
people
servers

> 1 187

instances

(statistics updated regularly, latest update - 03 Dec 2023)
world
mascot
cuttlefish Papa Sepia

,
connects
Friendica

,

Mastodon

,

Pleroma

,
Unlike centralized video platforms, PeerTube considers each user as a person, and not as a product to track and sell advertisements. PeerTube's goal is to create a network of small interconnected video hosting providers. Users are free to choose the hoster of their videos according to terms of service and moderation policy. There are no recommendation algorithms and no need to give away extended copyright to your work. PeerTube video broadcasting is peer-to-peer (through WebRTC): when other people watch a PeerTube video at the same time as you, as long as your tab remains open, your browser shares bits of that video and you participate in a healthier use of the Internet. Videos hosted on PeerTube can be viewed directly from Mastodon and (soon) other Fediverse networks.
PeerTube interface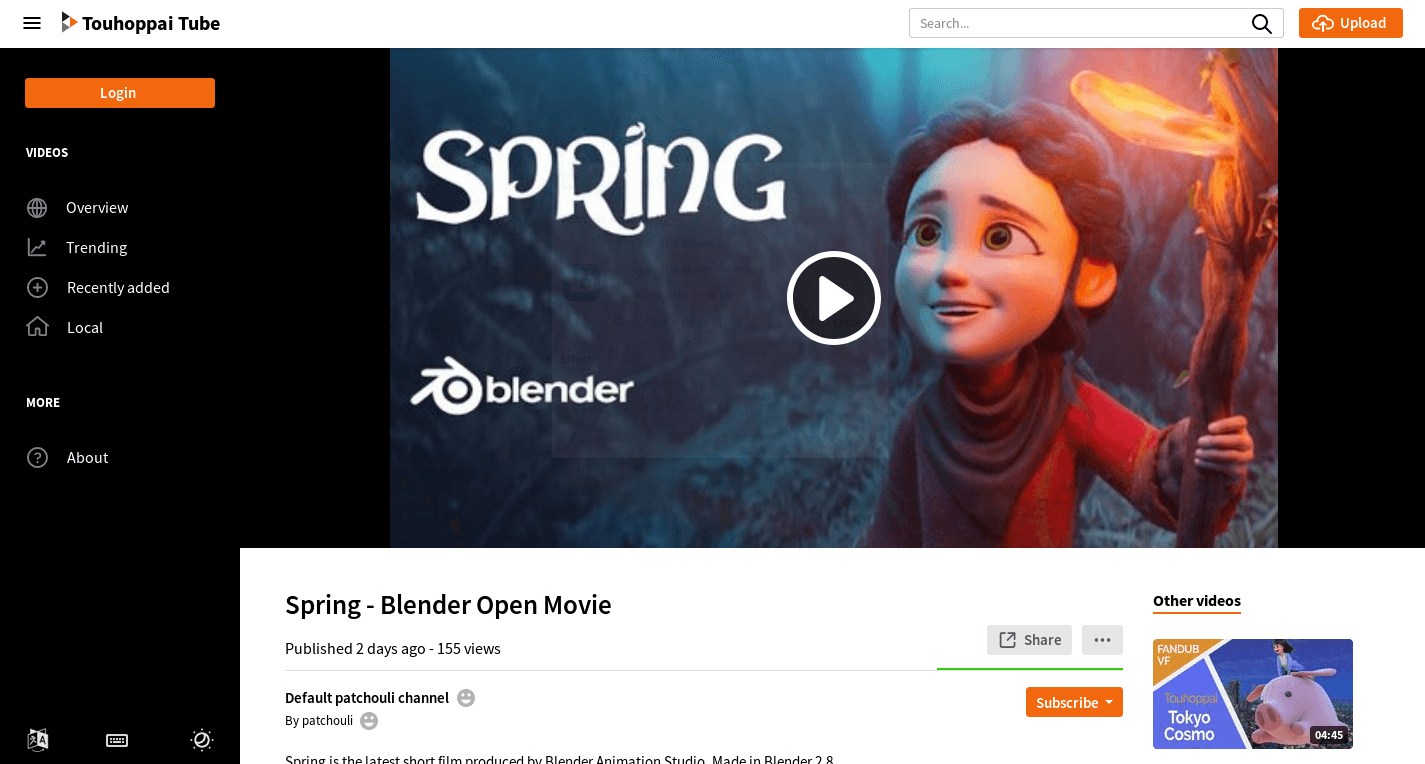 join the network
Choose a server with open registrations and create an account:
Choose a mobile application from the available ones:
additional reading
contributing
Please, keep in mind that you are a participant, not a customer.
DONATE
If you'd like to help the PeerTube network grow, you can contribute in different ways.
Donate to development team or the administrator of your server (if you have the means to do that).
Set up your own instance, to make federation stronger and healthier, with many small servers.
Spread the word. Invite your friends. Explain why it's important.
Contribute with code. Send a pull request. Resolve an issue. Take a bounty.
Help translating. Design promo materials. Print and distribute stickers.
Thank you. See you in PeerTube.